Sherrie Meredith (Maternity Leave)
Senior Residential Sales Progressor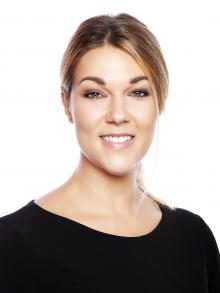 Joined | 2007
Location | Wroxham
Sherrie is one third of our SUPPORT Department - she is responsible for constant communication with buyers and sellers and she spends her time liaising with estate agents and solicitors to ensure the sales go through smoothly and efficiently. 
Sherrie has never lost the excitement of helping a client complete a sale, and gets a great deal of job satisfaction.
With a ten year old son, Alfie, Sherrie's home life is busy enough, but before he was born she enjoyed ice skating, dancing and fundraising, she has been involved in fundraising for Children In Need and has participated in voluntary work for Age Concern. If Sherrie had more spare time she would love to get involved with charity work for the Red Cross.