Ian Cairns
Senior Valuer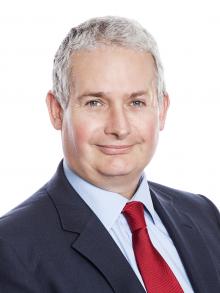 Joined | 2009
Location | Wroxham
After a career in banking and sales in the graphic design and print industry, Ian came into the property business in 1999, bringing a decade of experience when he joined Arnolds in 2009, as Senior Valuer at the Wroxham office.  His role is to provide honest assessments of residential property values based on his experience and his excellent local knowledge and passion for the Broadland area.
From Kent originally, Ian came to Norfolk in 1983 after graduating from Manchester University and returned via London and Gloucestershire to settle in Norfolk in 1997, attracted especially by the Norfolk Broads which had been a second home since childhood. Ian spends as much time as possible on the family motor cruiser during the boating season and his knowledge of boats and the Broads  always comes in useful when discussing the merits of the area with prospective house buyers.
Ian is a keen musician and singer/songwriter; a multi-instrumentalist composing in a number of different genres, particularly contemporary pop and American country music.  He is devoted to his black Labrador Toby, who ensures Ian gets plenty of exercise and early morning walks. Ian is also a keen squash and tennis player.