Shane Stratford
Residential Branch Manager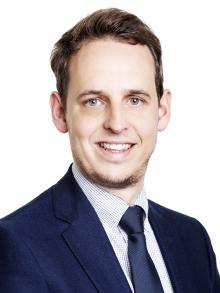 Joined | 2021
Location | Aylsham
Shane oversees residential sales at our County Hub in Aylsham, responsible for all aspects of the business, from valuing and taking instructions, through to seeing sales completed.  An estate agent for over ten years, he has worked at mainly independent property firms in Hertfordshire and Cambridgeshire, before making the move to Norfolk to join Arnolds Keys.
Shane has a young family, with two sons, one of whom was born just six days after the family made the move to Norfolk.  Shane's partner is from the county originally, and the couple are looking forward to her family helping out with the childcare!
A keen runner, Shane enjoys exploring running routes around his Broadland home.  His ambition is to take part in the London Marathon.