Josh Smith
Residential Sales Negotiator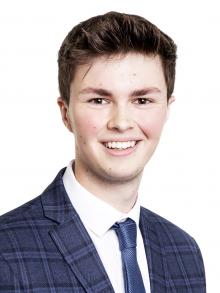 Joined | 2021
Location | Aylsham
Josh has always specialised in excellent customer service.  In his first career in hospitality, he worked his way up to manager level, before deciding to follow his passion and pursue a career in the property profession.  A self-starter, he undertook an online Diploma course before landing his first property job at Arnolds Keys' County hub in Aylsham.
Josh is north Norfolk born and bred.  Having grown up in this part of the county, he currently lives in the village of Bodham.  His passion is photography, and he especially enjoys taking pictures of the wonderful north Norfolk coastal landscape.
Property is never far from his mind: his unfulfilled ambition is to design and build his own home, using his visual skills and creativity to come up with something which is very personal to him.