Christine Carrigan
Residential Negotiator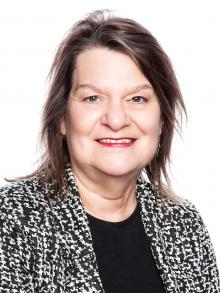 Joined | 2010
Location | Aylsham
Christine is the first face most people see at the Aylsham office, where she welcomes clients, as well as doing all the things a sales negotiator role entails: preparing particulars, managing the database, arranging and accompanying viewings, progressing sales and dealing with solicitors. She particularly enjoys seeing a sale through to completion. She has been in the Norfolk property profession for 30 years.
Born in Norfolk, Christine now lives in Hevingham with her husband and what she calls her 'family of animals' – a dog, nine cats and a rabbit. She is very keen on wildlife, and raises funds for a variety of animal charities both in the UK and overseas. She is also interested in the theatre, and enjoys gardening and cooking.
Her ambition is to travel to see rescued bears in their natural habitat, something which is possible through the charity World Society for the Protection of Animals.