Karen Smith
Valuation Team Administrator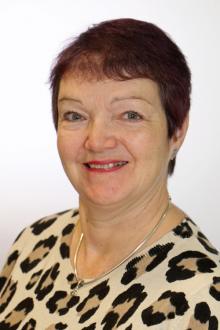 Joined | 2022
Location | Norwich
Karen provides support to both the residential surveys and valuations team and the commercial valuations team.  She has a background in both accountancy and legal secretarial work, including specialisms including property , commercial and residential.
Originally from the Wirral, Karen moved to Norfolk 30 years ago.  She is married with two children and three grandchildren.  In her spare time she enjoys jive and Lindy Hop dancing, having trained as a ballet dancer for more than two decades in her youth.  She also loves live music across a wide range of genres from rock and roll to jazz – ' with anything with a good, steady beat', as she puts it.
Karen enjoys escaping from the hustle and bustle of life with her husband in their touring caravan, and she is looking forward to her first cruise in 2024.  Her ambition is to see the Northern Lights.