Teresa Brett
Secretary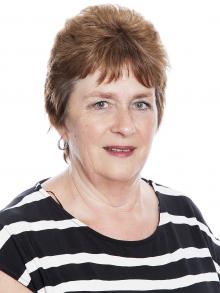 Joined | 1996
Location | Irelands
Teresa joined Irelands in 1996 for a six month maternity cover – and is still here nearly 20 years later.  She started her career working in the Personnel department at Colman's, before starting a family in the mid 1980s.
Norfolk born and bred, Teresa studied for her secretarial qualifications at City College Norwich, alongside future colleague Amanda Postle.  In another example of Norfolk coincidences, her husband is the postman for the Irelands office in Norwich.
Teresa enjoys the theatre, especially musicals, as well as reading.  Her husband of 40 years is a die-hard Everton fan, and she has also caught the bug, attending several matches every season.  Her ambition is to travel to Australia and New Zealand.